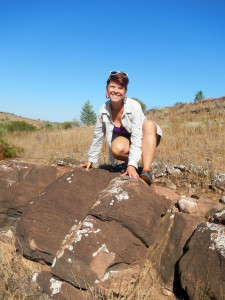 Current contact information:
Robert Day Postdoctoral Fellow
School of Earth Sciences – UQ
St Lucia QLD 4072
Australia
T: +61 7 336 52176
m.mihaljevic@uq.edu.au
Research interests
Evolutionary diversity patterns of marine invertebrates
Taxonomy and phylogeny of marine invertebrates
Biogeographical patterns in a macroevolutionary context
Current project
Eocene-Pliocene evolution of coral reefs in the Central Indo-Pacific: study of taxonomic and functional diversities
Latitudinal discontinuity in coral symbioses and its potential to limit species movements under climate change
Echinoids in archeological record: case study from Molokai, Hawaii
Publications
Madden, R. H. C., Wilson, M. E. J., Mihaljević, M., Pandol , J. M. & Welsh, K. J. Unravelling the depositional origins and diagenetic alterations of carbonate breccias: the Batu Gading Limestone of Borneo. Accepted in Sedimentary Geology.
Mihaljević, M., Renema, W., Welsh, K. J. & Pandolfi, J. M. 2014 Eocene-Miocene shallow-water carbonate platforms and increased habitat diversity in Sarawak, Malaysia. PALAIOS, 27(3): 378-391.
Mihaljević, M., Jerjen, I. &  Smith, A. 2011. The test architecture of Clypeaster (Echinoidea, Clypeasteroida) and its phylogenetic significance. ZooTaxa, 2983: 21-38.
Mihaljević, M., Klug, C., Aguilera, O., Wyss, P., Lüthi, T. & Sánchez-Villagra, M.R. 2010. Venezuelan echinoids: their fossil record and new material from the Neogene. Palaeontologia Electronica, 13(3), 13.3.20A.